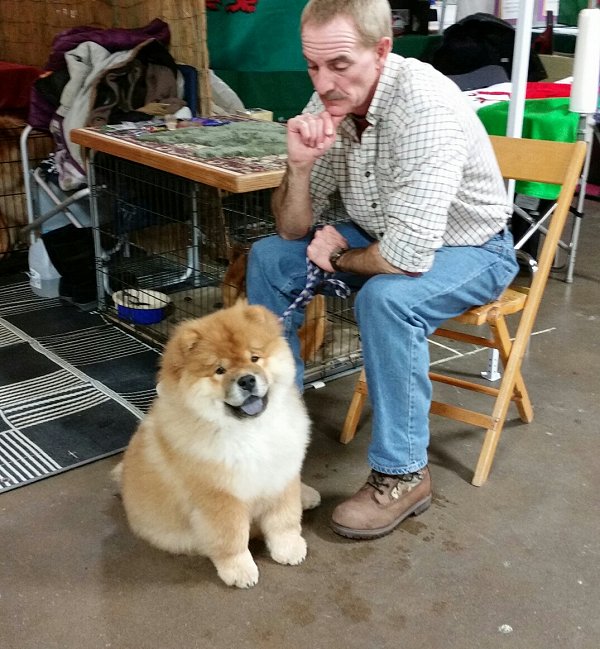 The theme for the Canine Learning Experience this year was "Responsible Dog Ownership". WCCCANY decided to have a booth to promote responsible dog ownership and educate the public on what a wonderful family member a chow cold be. Scott and I went to Allentown on Friday afternoon to set up the booth. We had the following handouts: I am the Chow (CCCI publication), Origin and history of the breed, Grooming the chow, Socializing and raising your chow chow puppy. I also have info on WCCCANY, our constitution and a copy of the breed standard. I also made signs in the shape of bones and paws that had different sayings on them. " A dog is for life", " Educate yourself before you buy", "Don't buy on a whim", "A dog is a gift, not a right", "A well trained puppy is a joy as an adult", etc...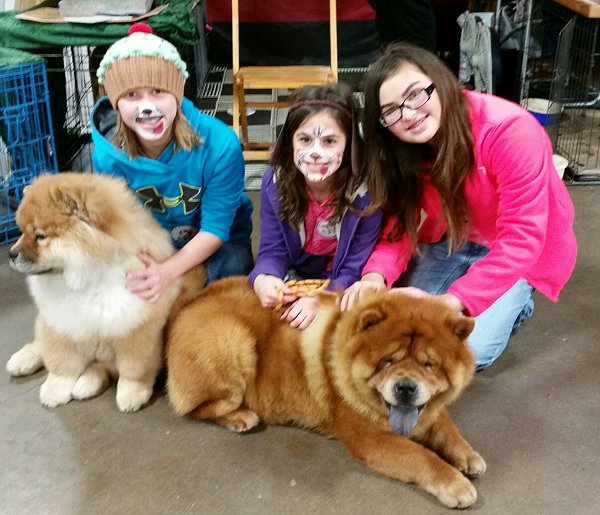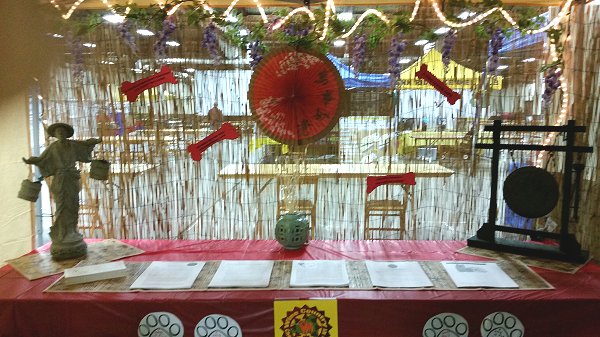 The day started out snowing, cold and slow. Cindy Green brought her 8 month old chow Bella (black rough) and adult Athena (red rough) and Scott and I brought 4 month old Tuffie (red rough), Bingo (red smooth) and Sam the old timer (red smooth). We had grooming demos and many people stopped to visit with the chows and have their photos taken with them. There were many questions asked, the most common were... why is a chow's tongue blue/black, where did they come from, do they need a lot of grooming and why are the coats so different? Sam and Tuffie were in a group parade in the afternoon. They had the breeds enter the main ring one breed at a time by Groups and give a little info on the breed and the names of the dogs. There were many spectators ring side admiring all the lovely dogs and clapping in appreciation.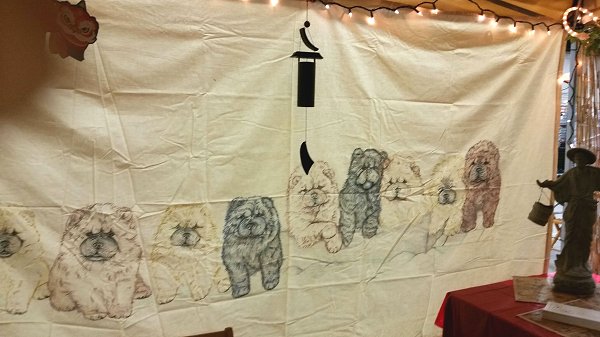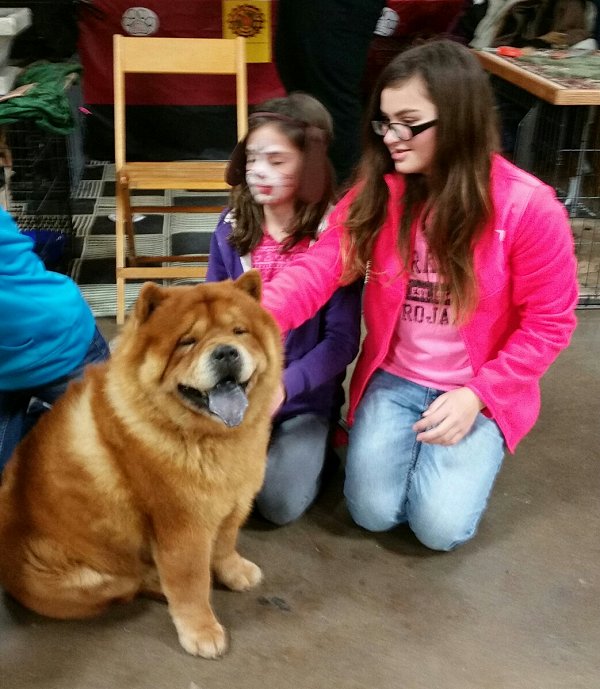 Had the weather been a little better, there would have been a larger turn out. All in all, the event was a success. It ended at 4pm, we had help of a couple club members and friends to tear down the booth.